This article is about the building. For the school, see Independent Day School.
Garside Grange

Other Names:
Garside Grange Independent Day School
Town/City:
Liverpool
Country:
England, United Kingdom
Owner(s):
Piers, Ingrid Dracula
Status:
Closed due to roof damage, lived in
Location type:
School, country house
Purpose:
Education, family home
Filmed:
Margaret Bevan School, Croxteth Hall
First Appearance:
Hide and Seek
House is a beautiful red-brick building. It is the main setting of Young Dracula in series 3, 4 and 5.
Series 3 & 4
Edit
has been turned into a school, with the Draculas living in the attic. Count Dracula hires a head teacher named Alexandra McCauley to manage the school. At the end of Series 4 the school is forced to close because of 'roof damage'. This was actually down to Elizabeta, the main villain of the series.
Count Dracula decides to turn into a hotel. The plan backfires and the old building remains largely disused.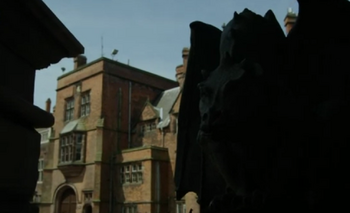 After uncovering the
Magister Maleficorum
, Count Dracula and
Renfield
invite breather guests to view the house with the hope of selling it ("
Open House
"). In "
The Darkest Hour
" the
Blood Seed
grows to fill much of after Morgan eats the forbidden fruit. The Draculas defeat him in the entrance hall by combining all the vampires' energies.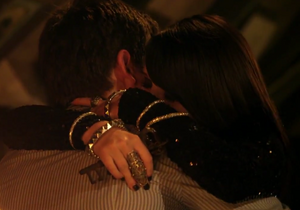 At the end of series 5 it was revealed that Piers had bought . He told Ingrid that because of her involvement in the making of his successful game, she had a fifty per cent share. The two hug and Ingrid tells him that she always wanted a 'throne of my own'.
Vlad
then leaves Garside with
Talitha
and Count Dracula leaves with
Renfield
for Australia.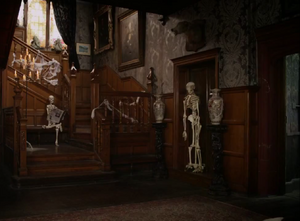 It is a large old building with many secrets passageways and hidden rooms. Some of the main features are:
Ad blocker interference detected!
Wikia is a free-to-use site that makes money from advertising. We have a modified experience for viewers using ad blockers

Wikia is not accessible if you've made further modifications. Remove the custom ad blocker rule(s) and the page will load as expected.