Welcome
Young Dracula Wiki is a fan created encyclopaedia which covers all aspects of the CBBC television series Young Dracula. The series follows the Dracula family: Vladimir, his father Count Dracula and older sister Ingrid Dracula. In here you will find out about the characters, places, episodes and actors from the programme. However be warned, many of the articles contain spoilers to episode plots, so do not read them if you wish to watch the episodes first. Please enjoy reading about the hit series, and help edit the wiki too! Good luck!
Thanks, Young Dracula Wiki
Helping Out

To write a new article, just enter the article title in the box below. Please search the wiki for pre-existing articles first.
New here?
Adding content
This wiki has a list of "Short Pages". Expanding these is a really easy way to help.
Can't find what you're looking for?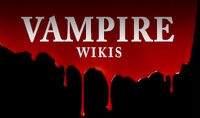 ♦♦♦♦♦♦♦♦♦♦♦♦♦♦♦♦♦♦♦♦
♦♦♦♦♦♦♦♦♦♦♦♦♦♦♦♦♦♦♦♦
♦♦♦♦♦♦♦♦♦♦♦♦♦♦♦♦♦♦♦♦
♦♦♦♦♦♦♦♦♦♦♦♦♦♦♦♦♦♦♦♦
Create blog post
Latest Blog Posts
ello ello everyone. the yd wiki isnt exactly uhhh.. inactive. we HAVE community that updates pages every so often even if everyone is... mostly silen…

Read more >
See more >

Vote now!
Who is your favourite character?
Ad blocker interference detected!
Wikia is a free-to-use site that makes money from advertising. We have a modified experience for viewers using ad blockers

Wikia is not accessible if you've made further modifications. Remove the custom ad blocker rule(s) and the page will load as expected.