Welcome!
Young Dracula Wiki is a fan created encyclopaedia which covers all aspects of the CBBC television series Young Dracula. The series follows Vladimir, his older sister Ingrid, their single father, Count Dracula, and their exploits across the British suburbia and beyond as part of the undead — much to his father's horror, Vlad would take a sleepover with his new friends over biting practice any day. Within this wiki you will find detailed information of the characters, places, episodes and actors of the programme. However be warned, many of the articles contain spoilers and plot details, so read at your own risk! Please enjoy reading about the hit series, and help edit the database too! Good luck!
Helping Out

To write a new article, just enter the article title in the box below. Please search the wiki for pre-existing articles first.
New here?
Adding content
This wiki has a list of "Short Pages". Expanding these is a really easy way to help.
Can't find what you're looking for?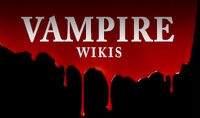 ♦♦♦♦♦♦♦♦♦♦♦♦♦♦♦♦♦♦♦♦
♦♦♦♦♦♦♦♦♦♦♦♦♦♦♦♦♦♦♦♦
♦♦♦♦♦♦♦♦♦♦♦♦♦♦♦♦♦♦♦♦
♦♦♦♦♦♦♦♦♦♦♦♦♦♦♦♦♦♦♦♦

Vote now!
Who is your favourite character?